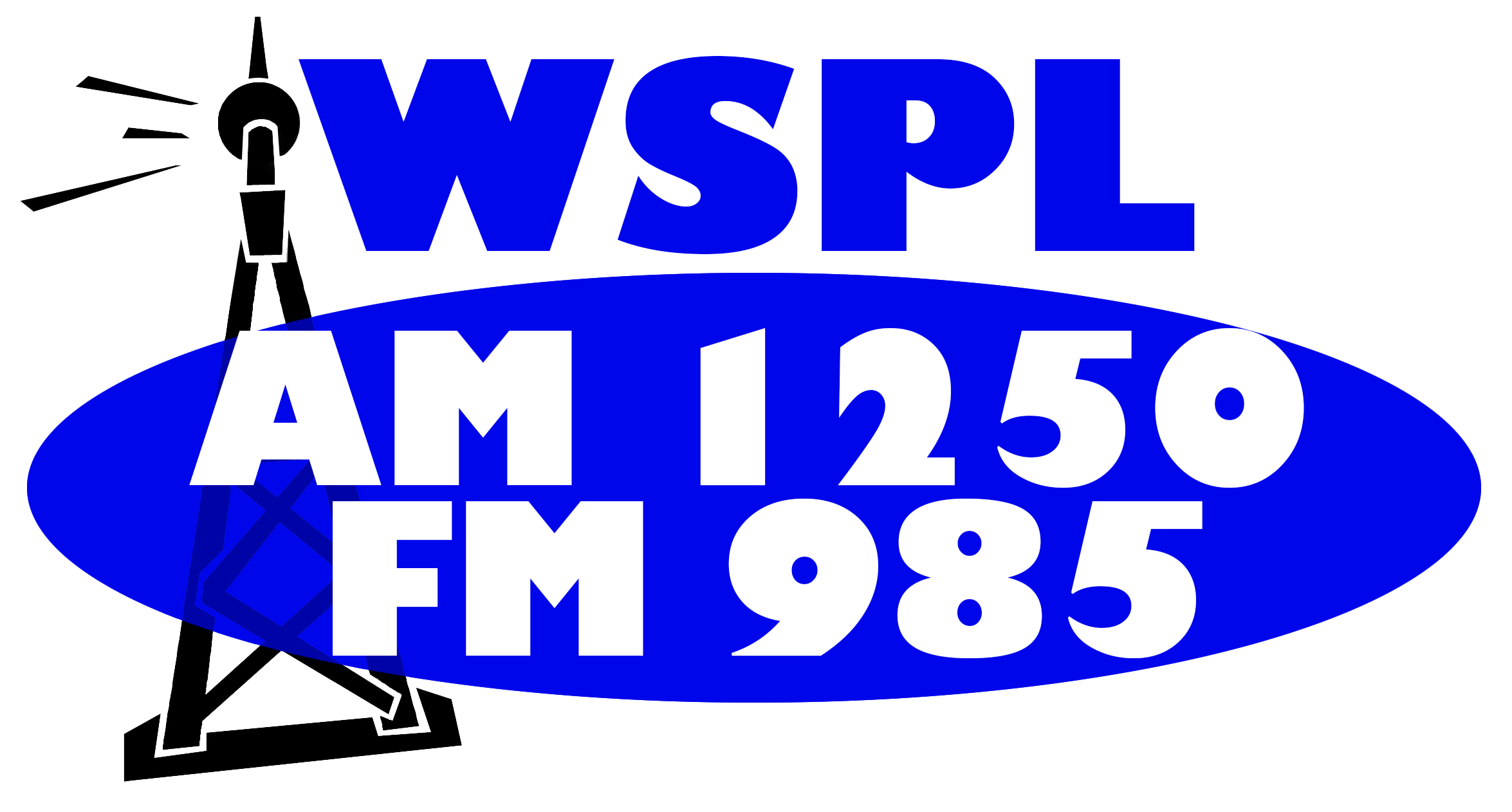 WSPL is truly "Where Streator People Listen!"  WSPL is an easy listening station, with an emphasis on local news, sports, and information, that Streator people want and need.  WSPL is the most listened to station in Streator with sister station Q Hit Music 2nd, and WALLS 102 third (Eastlan Ratings Service, 12+, Cume of the 61364 Zip Code, Fall 2018).   Listeners tune into the Morning Show for updates on local and national news stories, swap shop, and the latest scoop on local events. Streaming live at wsplradio.com, and apps on your smartphone at WSPL Radio! 
Five Facts About WSPL
Part of the Studstill Media group, which has 75,526 people listen in an average week, more than any other area group, even if you add the other two groups together! [1]
Studstill Media group reaches the coveted 25-54 demographic, with more listeners in a given week than the other area groups put together! [2]
We are 68 years old! WSPL first signed on in 1953 at AM 1250.
We are also on the FM band too! WSPL can also be heard on 98.5 FM since 2016!
WSPL is where Streator People listen! More Streator people listen to WSPL in a week than any other station.
Over 33 percent of everyone in Streator listen to WSPL in a week[3]
The average WSPL morning show listener listens to the WSPL morning show for 3 hours and 24 minutes a week, up 48 minutes since a year ago. [4]
[1] Eastlan Ratings, 12+,6a-Mid M-Su, Fall2018-March 2021 Average, Cume
[2] Eastlan Ratings, 25-54, 6a-Mid M-Su, Fall2018-March 2021 Average, Cume
[3] Eastlan Ratings, March 2021, 12+, M-Su, 6a-Mid, Streator Zip Code, Cume Rating
[4] Eastlan Ratings, March 2021, Spring 2020, M-F, 6a-10a, LaSalle, Bureau, Putnam Counties, TSL
Contact us to set up your free marketing consultation and learn how we can help you grow your business with all the services we offer!
815-224-2100 | advertising@studstillmedia.com | Click Here for More Information