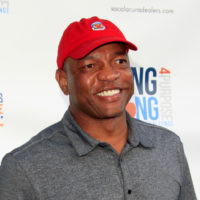 The Philadelphia 76ers have fired coach Doc Rivers, just two days after they were eliminated from the playoffs in a Game 7 loss to the Celtics. Rivers had just told reporters on Sunday that he expected to return to the 76ers next season; he signed a 5-year, $40 million contract with the 76ers in 2020, and remained under contract for another two seasons.
76ers president of basketball operations Daryl Morey said in a news release on Tuesday: "Doc is one of the most successful coaches in NBA history, a future Hall of Famer, and someone I respect immensely. We're grateful for all he did in his three seasons here and thank him for the important impact he made on our franchise. After having the chance to reflect upon our season, we decided that certain changes are necessary to further our goals of competing for a championship."
Rivers, 61, took over as the Sixers' head coach in October 2020. He led the 76ers to a 154-82 record in three seasons with the franchise. The 76ers went 20-15 in the postseason under Rivers, but failed to advance past the Eastern Conference semifinals. During the 2022-23 campaign, Rivers led the 76ers to 54 regular-season wins — the most since 2000-01. They swept the Brooklyn Nets in the first round of the playoffs before the Boston Celtics beat them in seven games to advance to the Eastern Conference finals.
In 24 years as a head coach in the NBA, Rivers owns a 1,097-763 regular-season record. He is 111-104 in the postseason, including his 2008 title run with the Boston Celtics. Rivers also coached the Orlando Magic and Los Angeles Clippers, leading those teams to the playoffs in 19 of his 24 seasons.
Editorial credit: Kathy Hutchins / Shutterstock.com