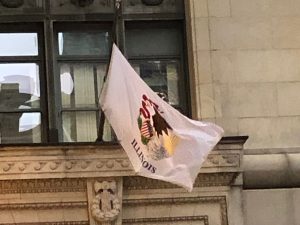 SPRINGFIELD –Illinois Emergency Management Agency have announced a grant opportunity for not-for-profit organizations across the state totaling $20 million. The program will provide funding to eligible 501c (3) organizations located in the State of Illinois who are deemed at high-risk of a terrorist attack by a terrorist organization, network, or cell. The IEMA will issue these grants, up to $150,000, to eligible applicants. Not-for-profit organizations with multiple locations may apply for up to $150,000 per site, for up to three sites, for a maximum of $450,000.
"The safety of Illinoisans has always been, and will always be, my number one priority," said Governor JB Pritzker.
NSGP-IL funds must be used for target-hardening activities, which can be accomplished through trainings such as active shooter, or through the purchase or installation of security equipment on real property (including buildings and improvements) owned or leased by the not-for-profit organization, as well contracted security personnel. Security enhancements must be for the locations that the not-for-profit occupies at the time of the application, and the projects must be fully completed during the three-year performance period.