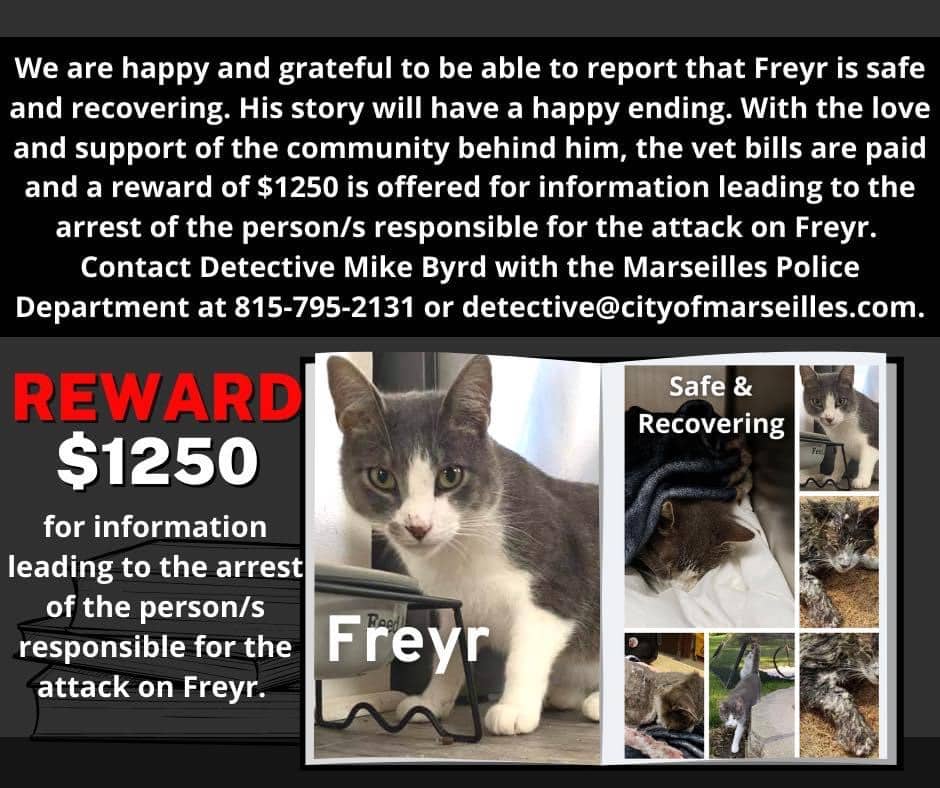 MARSEILLES – A cat which apparently had multiple zip-ties attached to its body and possible glue poured on its fur is recovering from what authorities say was torture.   The Marseilles Police Department began investigating the animal cruelty after being called to the 600 block of Ryall Street on Friday.  A resident stated they had seen Freyr in good health around 6 AM, but by 1 PM a neighbor discovered the tortured animal.
Officers located and removed tight zip ties on the cats paws.  The cat was then taken to a local veterinarian hospital for medical attention where they located more zip ties around the cats ears and legs.
The suspect also allegedly poured gorilla glue and possibly corn meal all over the feline as well.  Freyr was then treated and is now recovering.  A reward has been put together of $1,250 for the conviction of the person responsible.
If anyone has any information to this horrific act, please contact the Marseilles Police Department at (815)795-2131