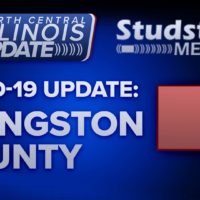 PONTIAC – The Livingston County Health Department reports a death from Coronavirus on Monday, a woman in her 60's who had been hospitalized.   Eight new cases in Livingston County have been reported in the past 24 hours.  Thus far, Livingston County has had 118 people confirmed positive, and three have died.
The newly confirmed cases include a female under the age of 20, two males in their 20s, a female in her 20s, a female in her 40s, a female in her 50s, a male in
his 50s, and a female in her 60s, all of whom are recovering in isolation.