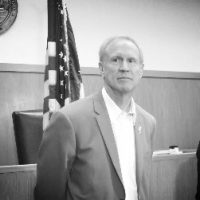 SPRINGFIELD, Ill. (AP) — Gov. Bruce Rauner plans to veto legislation Tuesday that would require gun retailers to be licensed by the state of Illinois, his spokeswoman Rachel Bold said.
Rauner said Tuesday morning that the legislation is an "unnecessary, burdensome regulation."
The Democratic-controlled General Assembly passed the measure about two weeks ago. Rauner has 60 days to take action on it.
The bill has the backing of Chicago Mayor Rahm Emanuel and Chicago Police Superintendent Eddie Johnson. On Tuesday, Emanuel called Rauner's veto "a slap in the face to crime victims, faith leaders and police" who pleaded with him to sign the legislation.
The bill would require the Illinois Department of Financial and Professional Regulation to collect $1,000 from each dealer for a five-year license. It would require training of employees and videotaping in "critical areas" of the business.
The sponsor, Addison Democratic Rep. Kathleen Willis, has said that state oversight would identify and eliminate the practice of straw purchasers buying guns legally and then selling them to criminals. But opponents noted that the federal Bureau of Alcohol, Tobacco, Firearms and Explosives already licenses gun dealers and its audits are time-intensive and expensive.